About The Program
On the banks of the Chao Phraya River in Bangkok, examine Southeast Asia as never before. Whether you are in class, an internship, or a Buddhist temple, the location is the education. Field trips complement studies in public health, economics, development, and social justice. A study of Thai language, religion, and culture offers empowering context for each interaction you encounter. Local society is traditional, but the economy is progressive. Juxtaposed against ancient palaces are sparkling skyscrapers and neon-lit street signs. For a meal or moment of meditation, visit Sanam Luang, a public park surrounding the university. 
Where you'll study
Thammasat University (TU) offers courses in English in a tropical location perfect for crafting your own adventure and learning independence. TU is a public research university with a long history of student involvement in the politics and social movements of Thailand. Its guiding philosophy is on service to society, social equality, and social justice. TU is the second oldest university in the country and the most selective institution of higher education in Thailand. In keeping with the school's social awareness ethos, all local students participate in service learning classes to educate the homeless, build kindergartens, and deliver public services. These opportunities are also available to you as an exchange student! One of TU's main campuses, the Tha Pra Chan campus, is surrounded by many of Thailand's most famous landmarks. When you're not in class, you can continue your cultural education visiting nearby sites such as the Grand Palace, the Temple of the Emerald Buddha, the Wat Mahathat royal temple of Bangkok, or Thailand's oldest university for Buddhist monks. Sanam Luang, a grassy city park that borders the university is a great place to take a picnic lunch or break between classes.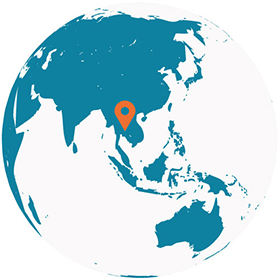 Explore Thailand
Life in Bangkok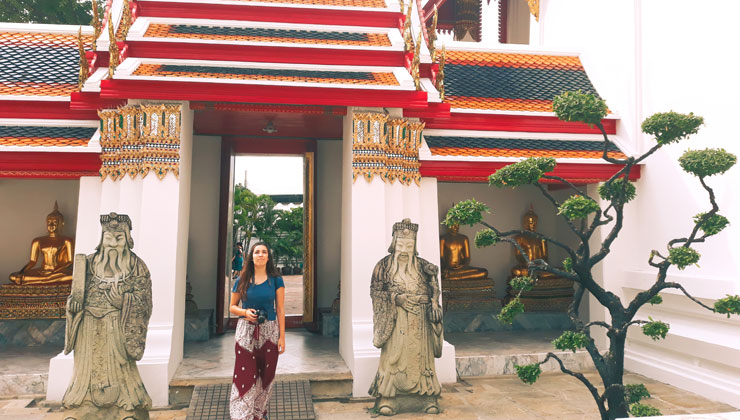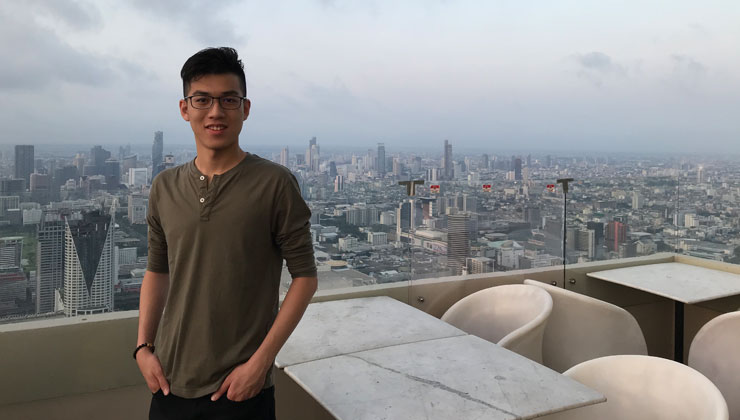 From The Californian Abroad
The most influential portion of my internship was the time I spent in Sri Lanka. It was a truly immersive experience, one that came with its own set of challenges but resulted in a huge jump in personal growth. Every new experience and responsibility grew my involvement and competence that much more. By the end, I realized a huge shift in my confidence.
Zachery Silvert
UC Santa Barbara
Sociology
Thailand
My internship experience reinforced my core values and career plan. I have interacted with many people, professionals, and instructors – a support community. Consequently, I have acquired power attributes like belonging, interdependence, and unity. I also understand the importance and value of trusting and respecting others. The value of community is in guided listening, serving, and meeting people's needs – priceless skills that I will apply to my future.
Amy Lo
UC Berkeley
Sociology
Thailand
As a Thai-American studying abroad in Thailand, I was brought closer to my native heritage. The highlight of my time in Thailand was being ordained as a Buddhist monk, a profoundly symbolic process significant for Thai men and their families.
Justin Hogenauer
UC Berkeley
Business administration
Thailand
The five months I spent in Bangkok were life-changing, and I have the internship to thank for so many unique opportunities. As I transition to working life after college, I'm grateful I had the opportunity to work in a government office, adapt to a new culture and language, and discover that work is so much more than the projects you are assigned. I know the lessons I learned here, and the friendships I forged, will stay with me for the rest of my life!
Sabrina Stone
UC San Diego
Japanese Studies
Thailand