About The Program
Hong Kong's blend of cultures, modern luxuries, and English-speaking standard make it an ideal entry point into Asian culture. Follow your interests in any area from the arts and humanities to business, science, or engineering. Art lovers will enjoy the ornate sculptures and paintings at the university museum. Take in gorgeous views from the ferry or negotiate bargains at street markets. As one of Asia's top international hubs, Hong Kong has any type of food you can imagine—consider French cuisine being steps away from a cart selling steaming pork buns. After class, hike Victoria Peak or plan a weekend camping trip with friends.
Where you'll study
The University of Hong Kong (HKU) is the oldest and highest ranked university in Hong Kong. As a public research university that attracts global scholars, it's also one of the best places to study in Asia. The university has ten faculties, numerous research centers, and multiple campuses. About half of the HKU faculty members are from other countries and most of its students study abroad before graduating. The campus stretches along the northwestern slopes of Hong Kong Island between Lung Fu Shan Park, Victoria Peak, and Victoria Harbor. Built into the hilly terrain are many fountains, gardens, and courtyards where the background of trees offer photo-worthy scenery through the seasons. One of the best features of the campus is its variety of architectural styles. While the university is over 100 years old, it is continuously reimagining itself to meet the needs of current students.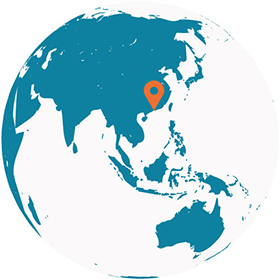 Explore Hong Kong
Life in Hong Kong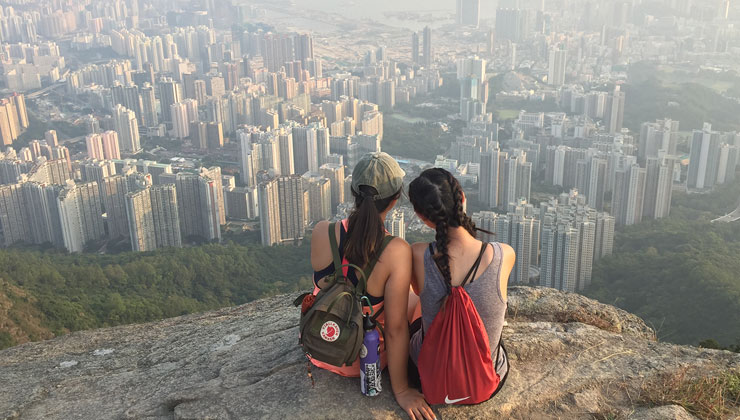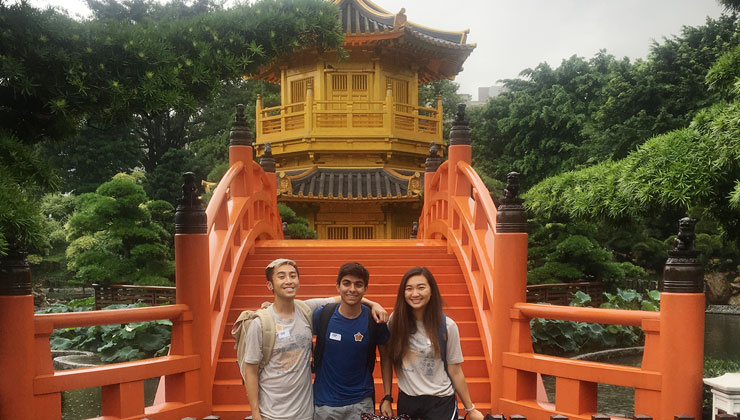 TRIPS AND ACTIVITIES
Optional field trips and activities to introduce the local culture are available through your host university. Most events are free or discounted, but some come with an additional cost not included in UCEAP fees.