About The Program
On the forested shore of Lake Villarrica in Chile, investigate sustainable development and conservation. In the land of the indigenous Mapuche people, there is awe-inspiring beauty everywhere—and it demands preservation. As you build a sustainability plan, through the lens of the Mapuche, consider the local agriculture, logging industry, and tourism. In addition to courses on ecological conservation and environmental planning, you'll learn field methods to support your research project. Travel to national parks and stay in a natural retreat area to work on your project. Program field trips, a core of the curriculum, are physically rigorous, introduce new environmental settings, and expand your understanding of the Villarrica community.
Where you'll study
Following two weeks of Spanish language study in Santiago, you will head south to Villarrica for classes and field study. The Villarrica campus of the Pontifical Catholic University of Chile (PUC-Chile) is in a small city in the Araucanía region of Chile. Environmental sustainability and the education that is necessary to accomplish its goals are the primary academic focus of this campus. The rural region has stunning landscapes, ancient Araucaria forests, and healing hot springs. It is the ideal setting to study social and ecological approaches to environmental sustainability. You'll embark on such studies alongside professors who have chosen to teach here because they are dedicated to the area and all of its inhabitants. Whether in classes or on various field trips to national parks, you'll be in company with people who are passionate about protecting the ecology and natural resources of the region. A training center outside the town center provides the space for field research in the natural environment. An on-site hostel is available to maximize your research time.
As you travel from one area of Southern Chile to another, you will experience a wide range of ecosystems, learning environments, and living arrangements. Instruction will take you through mountains, rivers, forests, and volcanic areas—and research of all varieties of species can take place during the day and after dark. Field activities are physically demanding and will involve long-distance hikes over rough terrain. The activities are a core part of the curriculum and something to consider when deciding if this program is the right fit for you.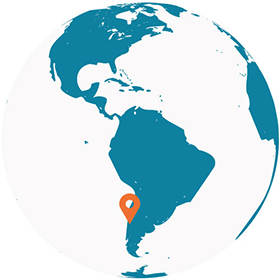 Explore Chile
Life in Villarrica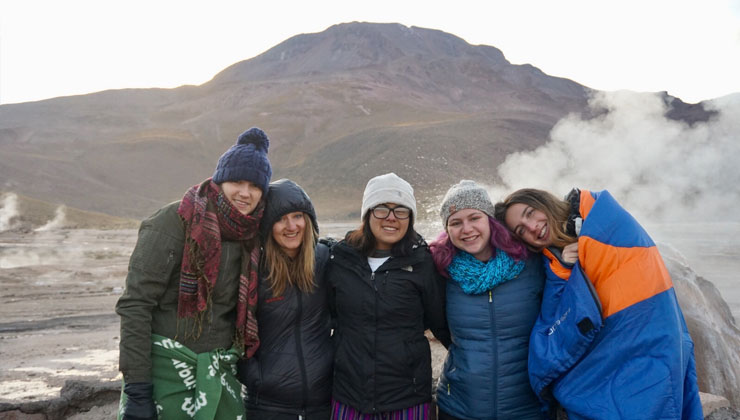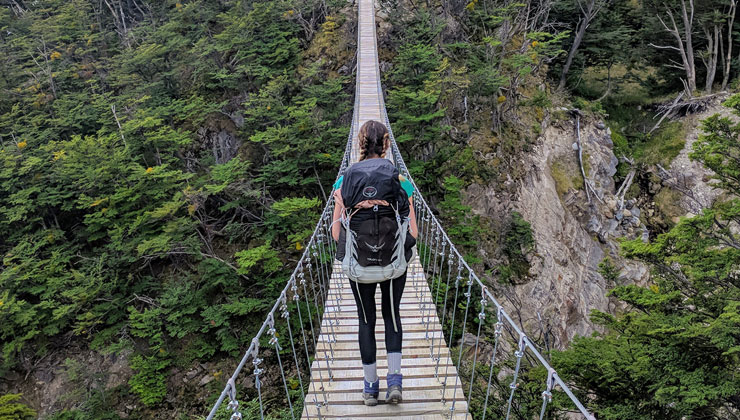 TRIPS AND ACTIVITIES
Optional field trips and activities to introduce the local culture are available through your host university. Most events are free or discounted, but some come with an additional cost not included in UCEAP fees.