About The Program
Seoul is a fashion and technology trendsetter with traditional roots showcased in its temples, shrines, and palaces. At Yonsei University, immerse yourself in the South Korean lifestyle. Take a class on Korean history, study Korean pop culture, experience the comedy of Nanta, a wordless cooking performance, and learn about K-drama. You can pursue classes in any major and, if you have a soft spot for East Asian culture, you'll find this program especially rewarding. In a buddy program, a Korean student can connect you to the best of Seoul's lively college nightlife and Korean street food at a night market.
Where you'll study
Yonsei University is a private research university set on the former site of a royal palace. Referred to as one the "SKY" universities, Yonsei University is among the three most prestigious schools in South Korea. Yonsei University also has one of the most beautiful campuses. Recently renovated, the modern and historical buildings are surrounded by various gardens, fountains, and monuments. The main quad area resembles an Ivy League university with gothic stone buildings. Apart from the campus, Yonsei university is located right in front of Sinchon, a lively college neighborhood full of restaurants and exciting nightlife. The Sinchon area is especially popular amongst students from nearby universities.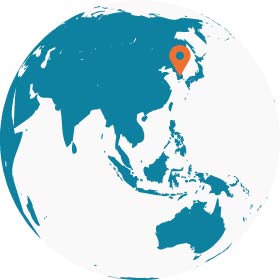 Explore South Korea
Life in Seoul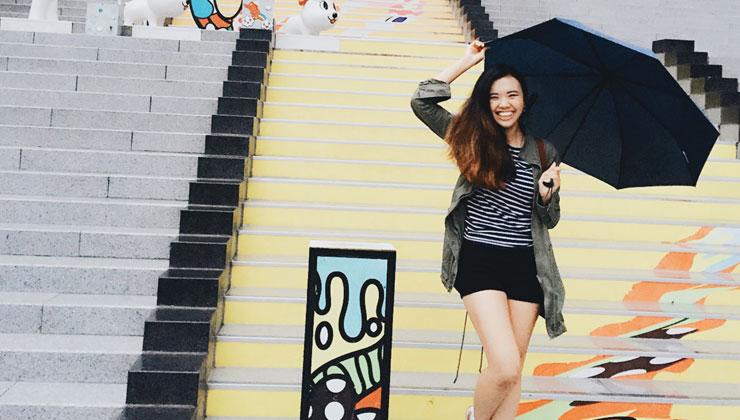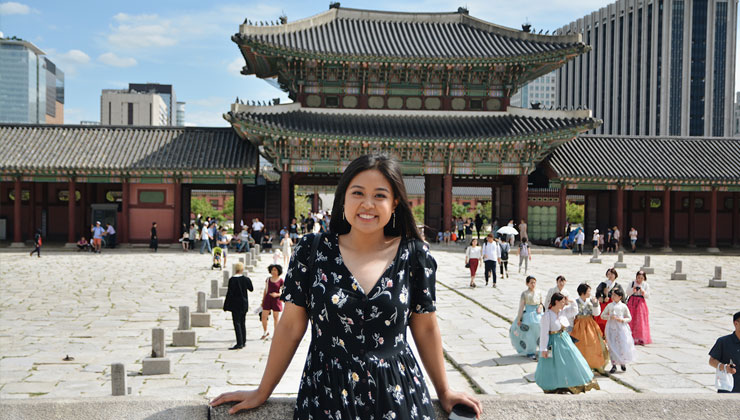 TRIPS AND ACTIVITIES
The study center arranges field trips and activities to introduce the local culture and special features of your host country. There may be other optional excursions, which you can explore after arrival.
As a civil and environmental engineering major interested in natural landscapes, I enjoyed the discussions in my environmental planning class as well as visits to national parks such as Bukhan Mountain. There is so much to see in Seoul. The subway system is easy to use to get around. I love Korean food. Study abroad is definitely something undergraduates should experience, and both Yonsei and the city of Seoul have a lot to offer.
Erik Chang
UC Los Angeles
Civil and Environmental Engineering
Korea, South
I had a wonderful time at Dreamfora as a software engineer intern. My role was to oversee the backend infrastructure and set up the testing module for our development team. I learned a lot about industry standards and tools that help run present-day applications. Much of this experience can't be gained in a classroom and it was extremely beneficial for me. Having the chance to intern in a Korean startup was also culturally enriching and I would highly recommend it.
Taehoon Kim
UC Berkeley
Computer Science
Korea, South
Study abroad can be lonely and scary. This trip will test you in ways you never asked for; and in return, the rewards are indescribable.
Naomi Chong
UC Davis
Korea, South
As an Asian-looking person who's not Korean, the most interesting experience has been people asking me for directions. When they realize I don't speak Korean well, they are bewildered. Even more so when I explain my parents aren't Korean either.
Shu-Hua Cheng
UC Los Angeles
Korea, South
I always heard people say study abroad changed their lives, but I didn't truly understand until I did it. There were moments I was confused, uncomfortable, and even frustrated and those didn't come close to the feelings of fulfillment, excitement, and pure happiness I felt throughout my time abroad!
Seikha Ghavidel
UC Santa Barbara
Korea, South
My internship showed me that I am capable of learning challenging tools and technologies on my own. While I struggled at times, it gave me the opportunity to learn about a technology I had been afraid to learn alone.
Kamille Suayan
UC Irvine
Computer Science
Korea, South
The internship allowed me not only to work on a technically sophisticated and life-changing project; it also exposed me to the working world of Korea. It was an entirely unique experience I never would have had otherwise.
Brea Spencer
UC Santa Barbara
English
Korea, South