About The Program
Build your leadership skills and explore social justice in the powerhouse political centers of Mexico City and Sacramento. Combining coursework and on-the-ground experience, learn how the politics and culture of Mexico inform California public policy-making. Starting in Mexico City, take university classes as you explore Mexico's political history. An optional internship could bring you anywhere from an NGO to Mexican Parliament. After class, visit Constitution Plaza, where locals celebrate the past and present with festivals and concerts. In Sacramento, further develop your leadership skills in an internship, buoyed by a seminar, in an area of your interest. Political science majors, media mavens, and the business-minded will especially appreciate this program.
Where you'll study
During the fall semester in Mexico, you'll take an online leadership course taught in English along with courses at the National Autonomous University of Mexico (UNAM). In October, staff from the UC Sacramento Center (UCCS) will contact you to begin enrollment and internship placement for the following term in Sacramento, California.
National Autonomous University of Mexico
The largest university in Latin America, National Autonomous University of Mexico (UNAM) offers more study opportunities than all the UC campuses combined. Its modern, attractive campus is a hub of educational and cultural activity as well as Mexico-related research. It also plays a critical role for the nation through its support of the National Seismological Service, the National Astronomical Observatory, and the National Botanical Garden. Attending this university gives you comparative insight into the education, health, legal, and socioeconomic systems of both Mexico and the US. As home to the National Library, you'll have a wealth of resources available for class projects and research. The central campus (ciudad universitaria) in the south of Mexico City is expansive yet accessible. It is served by good public transportation, including a free university bus service that traverses the campus. Integrated into the modern landscape design are historic buildings and murals depicting key moments in Mexico's history. The university also hosts countless concerts, lectures, and sporting events and activities that make it easier to meet local students.
UC Sacramento Center
The UC Sacramento Center (UCCS) is the University of California's teaching, research, and public-service site located one block from the state capitol building.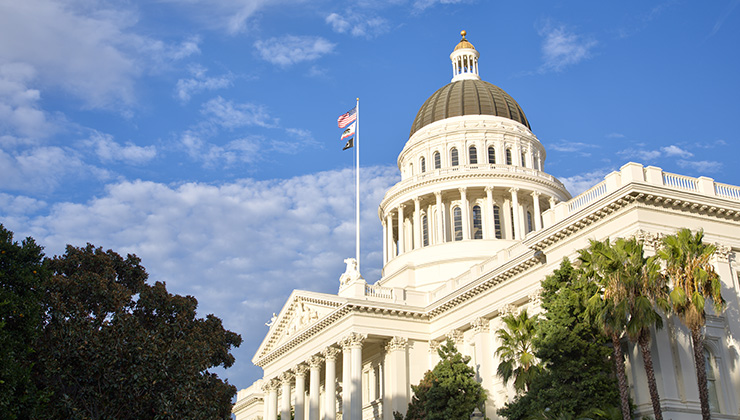 TRIPS AND ACTIVITIES
Optional field trips and activities to introduce the local culture are available through your host university. Most events are free or discounted, but some come with an additional cost not included in UCEAP fees.