Support
UCEAP students are supported by a network of people throughout the world. Your study abroad experience will be guided by trained staff who are there to support you as you prepare to study abroad, while you are abroad, and throughout the program. While on a UCEAP program, all student participants have travel insurance coverage and 24/7 emergency assistance.
On-site support
Casa de la Universidad de California is in the Chimalistac neighborhood and surrounded by beautiful jacarandas and palms. Study, relax, or exercise in the verdant garden. The center is about a 10-minute walk from your housing and the National Autonomic University of Mexico. Check out coffee shops, restaurants, and libraries on the way to the center. You'll have access to computers, free Wi-Fi, and a printer. There's also a kitchen where you can learn to cook local dishes common to Mexico. 
Talk to study center staff about
Academics and course registration 
Housing advice 
Internships 
Travel recommendations 
Health and safety 
Where to eat and shop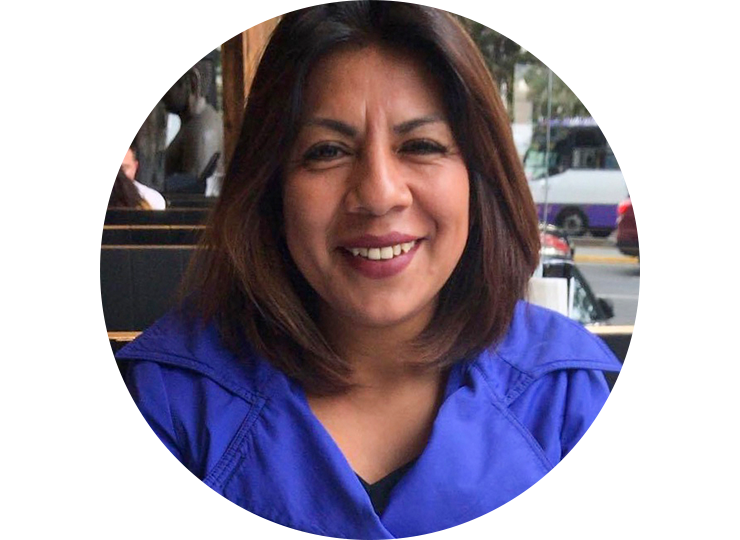 Veronica Tellez (she/her)
Program Manager, Casa de la Universidad de California in Mexico City, Mexico
Veronica helps students find housing, register for classes, and arrange internships.
She says, "Talk with everyone you see and always say buenos días or buenas tardes, gracias, and por favor. The people in Mexico are very friendly and polite, and we always want to talk with people."
Veronica hopes students will see their dreams and expectations come true in Mexico. She hopes they change and grow—culturally and academically—and return to California to recommend the experience to more students.
Orientations
To help navigate the transition of leaving home and going abroad, you'll attend various in-person and online events. At these events, you'll have the opportunity to ask questions and meet the staff who will be supporting you while you study abroad. You'll learn things like:
What student services are available at your host location
Where to find local health care
How and when to register for classes
What to do and who to contact in an emergency
How to travel to and from where you live to classes
How to handle money matters like opening a bank account
How to use technology, including your phone, and get access to the Internet
On-site orientations may include a tour of the campus and other local sites to help you settle in. At orientations, you'll also meet other students (local, international, and/or from UC campuses) who will be part of your experience.
Mexico Study Center
Students with dis/Abilities
Students with dis/abilities can and do study abroad. A successful experience is dependent upon careful planning, coordination, and communication.
Focus on programs that best fit your interests, academic goals, and career aspirations. You'll work with the staff at the disability services and study abroad offices on your UC campus. They can help you identify strategies to remain flexible and think creatively about accessibility and realities abroad as some international locations can be different than what you are typically accustomed to in the US. They can also help you get the necessary paperwork you'll need to apply.
After you apply, your UCEAP program specialist will coordinate with the institution abroad and connect you with those who can arrange for an accessible experience. If your needs cannot be accommodated at any point in the process, your advisors will help you choose another program. You will not be alone in this decision.