About The Program
Take courses in your major with Chilean students at Pontifical Catholic University, regarded as one of the best universities in South America. Classes are taught in Spanish, so you will rapidly expand your fluency as you immerse in Chilean culture and lifestyle. Examine current topics from a Latin perspective and engage with local students in class and on multiple themed excursions. The university's administrative organization offers structure and predictable schedules, which is perfect if you prefer to plan ahead. Take advantage of the resources the university offers to assist international students—local student buddies make it easier to integrate into campus life, and you can hone your academic writing skills at the campus writing center. Participate in an internship or faculty-directed research to kick-start your career or graduate school applications. Pack your hiking boots to trek the Andes, and hike the expansive salt flats, lunar-like terrain, active geysers, and clear blue lagoons of the Atacama Desert. Or explore the steppes and mountains to see wild mountain goats, stunning glaciers, and the ice fields of Patagonia. 
Where you'll study
The Pontifical Catholic University of Chile, known simply as La Católica, is always ranked among the country's top universities. La Católica, an open-minded institution with an active student body, doesn't require religion to attend. Students participate actively in national politics, social causes, and environmental advocacy, making it easy to get involved. With a unified central administration, La Católica functions much like a US university with 18 facultades (roughly equivalent to a college or school). Each of its four campuses around Santiago boasts state-of-the-art facilities. Every campus, including the three outside the city center, has convenient access to subway stops. Most students study at Campus San Joaquin, which hosts student clubs and social events for international students. It also offers opportunities to volunteer in anti-poverty programs as well as an Olympic-size swimming pool and many team sports fields.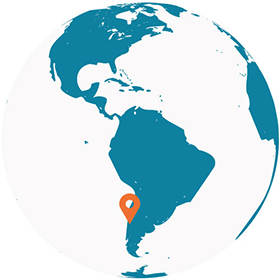 Explore Chile
Life in Santiago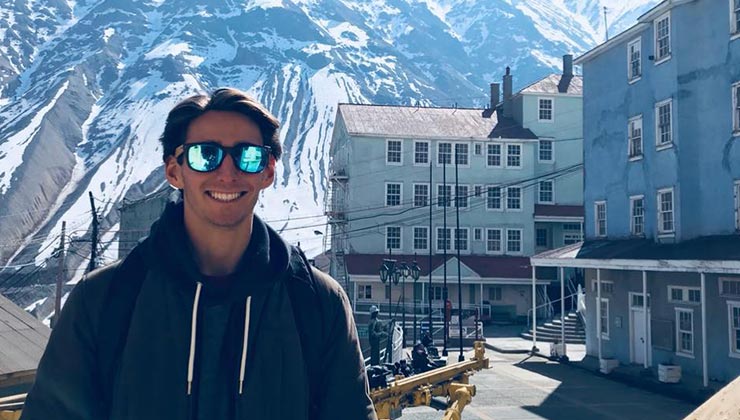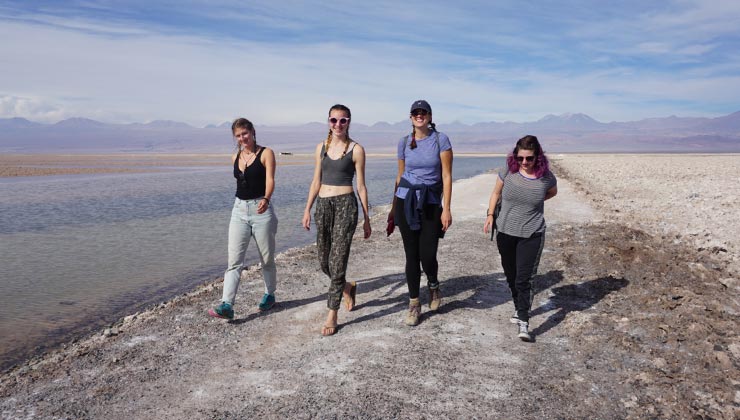 TRIPS AND ACTIVITIES
The study center arranges field trips and activities to introduce the local culture and special features of your host country. There may be other optional excursions, which you can explore after arrival.
Study abroad was a really good learning experience. I came out of it a much more confident person. I felt more adult, more grown up. I learned a lot about myself and other cultures, languages, and people. I made a lot of friends and got to travel to some of the most beautiful places on Earth.
Kirsten Cook
UC Santa Barbara
Environmental Studies
Chile
The classes at PUC were incredible because they were about Latin America and taught by Latin Americans. I took a political science class taught by an influential figure in Chilean feminist politics. The fact that the classes transferred to my degree made it even better. Best of all, I had the opportunity to live in a welcoming society and witness real-time change in Chilean politics – it was an amazing experience.
Paulina Belloso
UC Davis
International Relations and History
Chile