About The Program
Its significant influence on China's political, cultural, and educational systems make Beijing an ideal study abroad location for any student. Science students will especially find Tsinghua University appealing as it dominates world rankings in engineering, technology, and research. Become a thought leader as you learn how to discover innovative solutions to real-world problems at a campus built around ancient imperial gardens. Outside of class, take in the modern and ancient architecture and integrated public spaces the technology hub of the world.
Where you'll study
One of China's most beautiful campuses, Tsinghua University was built around a Qing Dynasty imperial garden in northwest Beijing. The old section has large shade trees, lotus ponds, and waterfalls surrounded by elegant ancient pavilions. In the newer sections, the modern Academy of Fine Arts houses 28 departments like glass, ceramics, metalworking, and printmaking, and corresponding laboratories. You'll need a bike to cross the large campus between classes or to get to study areas such as the café near the international student dorms. Since China opened to the world in 1978, Tsinghua University has developed quickly into a comprehensive research institution with many talented and famous alumni. Ranked the best university in China, Tsinghua has won many science and technology awards. One of the newest labs, the Tsinghua Laboratory of Brain and Intelligence will develop new neuro-technologies, promote fundamental research in artificial intelligence, and explore complex problems at the forefront of brain science.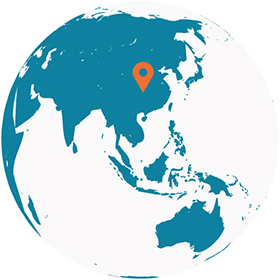 Explore China
Life in Beijing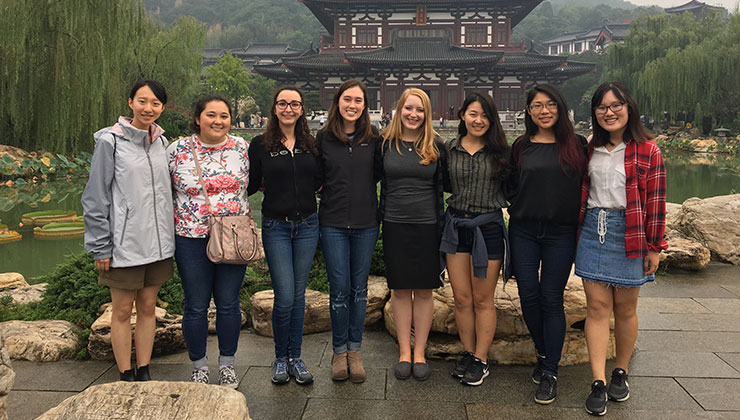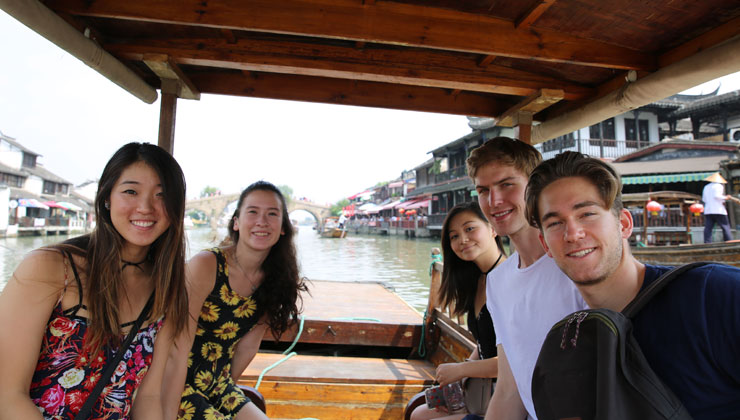 TRIPS AND ACTIVITIES
The study center arranges field trips and activities to introduce the local culture and special features of your host country. There may be other optional excursions, which you can explore after arrival.