About The Program
As a student at the University of Chile, you'll have opportunities to explore and connect with all of Chile's cultural and ecological treasures. Study alongside Chilean students in Spanish in almost any subject or, for Business or Economics majors, take coursework in English. Attending La Chile (as the University of Chile is known) is a deep dive into the heart and soul of Chilean intellectual, social and political life. Each one of its 14 facultades—departments are called—operates autonomously so you can get to know an different educational system. This is an independent experience, but you have full access to the support of the UCEAP Study Center in Santiago.  
Where you'll study
Most Chilean thought leaders—including presidents and Nobel Prize-winning poets—are alumni of La Chile, as the University of Chile is known. Serving all majors, this top research institution allows you to craft your own course schedule. The university has five campuses and many interdisciplinary centers spread throughout Santiago and the country. Fostering a culture of sustainability and a commitment to social justice, the University of Chile is attractive to students who want to solve critical national issues like constitutional reform, climate change adaptation, renewable energy development, and engineering for earthquakes across the world. Using the city of Santiago as your home base, you can explore the breadth of Chile's landscapes from the towering Andes mountains to deep green forests and turquoise lakes. Within the city, cultural venues like museums, theaters, and sports centers complement the immersive education you'll receive in class.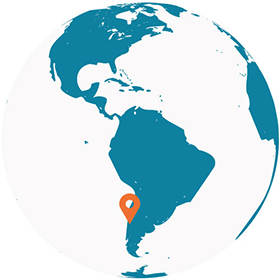 Explore Chile
Life in Santiago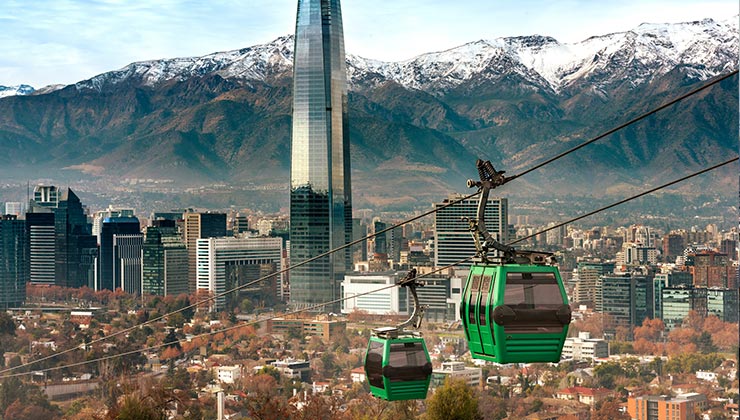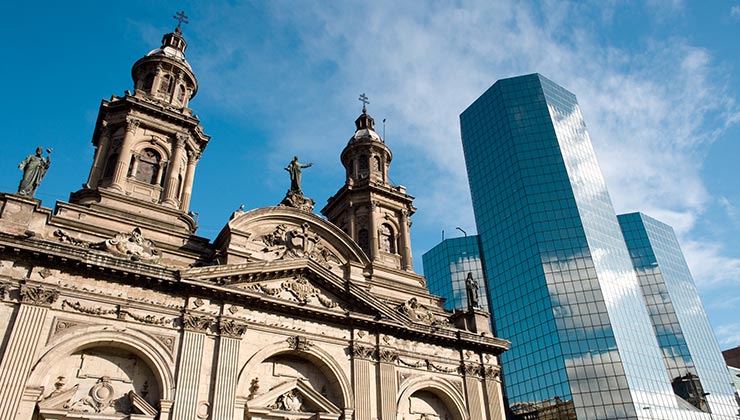 TRIPS AND ACTIVITIES
The study center arranges field trips and activities to introduce the local culture and special features of your host country. There may be other optional excursions, which you can explore after arrival.
Standing in front of a class and teaching in Spanish for an hour was a great way to improve my language level and increase my confidence. I also gained more clarity on the roles and responsibilities of a teacher. To experience the dynamics of a classroom was a goal I was able to achieve through my internship abroad.
Tatum Sandvigen
UC Santa Barbara
Environmental Studies
Chile
My time of growth will not conclude with my time in Chile. I intend to embody the lessons I learned as I venture forward on my educational and career journey.
Alicia Yu
UC Santa Barbara
Linguistics
Chile
This was my first time working in an all-Spanish environment, and I had some difficult times. I'm grateful I was able to push through the challenges because it allowed me to advance my Spanish skills and reminded me that there will be times in my professional development when there are challenges to overcome.
Naomi Charlet
UC Santa Barbara
Environmental Studies
Chile